Hey, all,
Not sure if someone's posted this before or not but was snooping around and found an embedable code to post your SONG (not a playlist, there's another topic about that).
Just copy and paste this code (tested on wordpress) and replace the track ID (in bold) with the song code you want.
<iframe id="embedded-player-preview-frame" src="https://musicoin.org/embedded-player/0x417ccc6ebb7ef49813a82c0d7fe95853d13dea73?embedded=true&autoQueue=true&preview=false"></iframe>
Any plays/tips are appreciated = https://musicoin.org/nav/artist/0xc1b5b906ea797821fdd1a5961ff0e8ac1ff0219f
I'll update if I can add cover image but in the meantime this works great. Send to blogs for posting instead of soundcloud links.
Happy coining.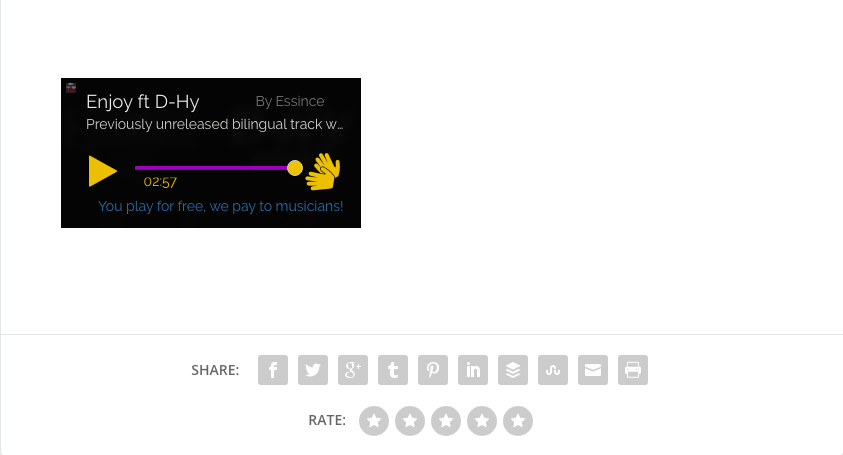 last edited by Royal Heir Ent.