Search
500 result(s) matching "", (0.04 seconds)
Nick Efremov: colourful indie music from Russia
Moscow-based inde artist Nick Efremov have released his music album "A Question" on the Musicoin platform.
Earlier this year we encountered the work of Moscow instrumentalist Nick (Nikolai) Efremov, who spoke of his catalog as "music for the imagination". My compositions are a mixture of acoustic and electronic sounds." In framing these tracks for unfamiliar listeners, Efremov documented his own creative passage in terms that would remain far from loud, civic pomp: "I was born, grew up, and started to write music. Or [to be honest], I thought I'd start writing it - but I didn't." Instead of stalwart commitment to some recognized or constant goals, we were offered very eclectic tracks, ranging from indie-rock to ambient drone, since - as Efremov himself said - "music says what words cannot."
Far From Moscow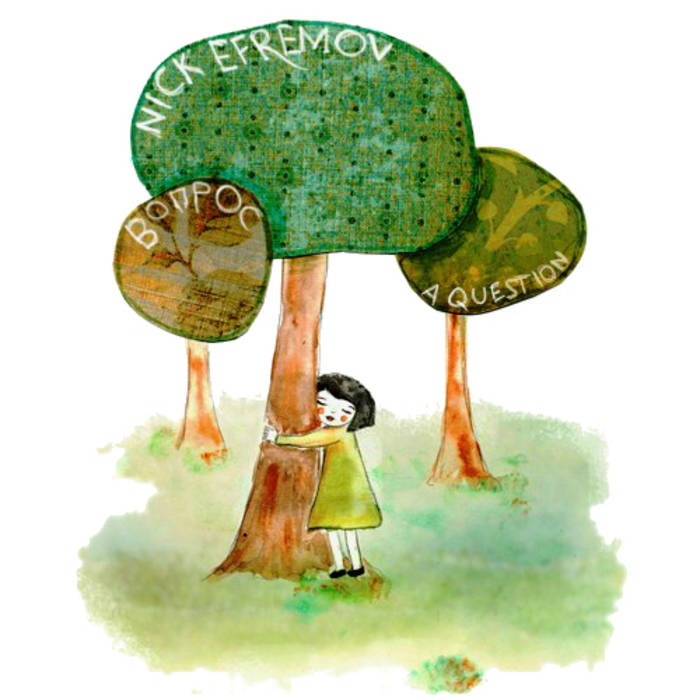 Listen at MC platform and follow!
Some music vids:
Links:
Thank you, all the listeners!
Encourage fans to buy Musicoins
Great idea! Would love to have my personal hall of fame of supporters
Tracks sometimes skipping to the end before playing the entire song
Hey, cool forum! I brought up this issue several times but thought I'd post it here so that I don't have to bring it up again.
As the title says, sometimes I've noticed that the tracks (especially in playlists) will randomly skip to the end before the whole track is played. I've tried recreating the problem in a lot of different ways but it seems more or less random on my end. Most of my tracks are very long (15+ mins) -- not sure if that has anything to do with it, though.
I've noticed that the problem has gotten significantly less frequent since a few months ago when I first reported it, so if you've been making tweaks, thanks for that. But it's kind of a big issue for me because I want to feel confident that the listener is actually hearing everything properly when I share it with them online.
Amphlux - Exploring the many genres of heavier Electronica, Dubstep, Drum and Bass, Tribal, etc.
https://musicoin.org/nav/artist/0x6727a3dcb63261fb3cac9b2f7dc5b6af98362e50
Amphlux/AJ Whitehead of Kansas City, MO, USA has been writing, performing and producing and recording music since 1999. Amphlux's drive to produce music comes from a desire to improve and learn combined with an interest in achieving a certain style or sound. The sound and style produced typically tends towards the harsher, quicker and more aggressive end of the Electronica genre spectrum.
If you are a fan of Dubstep, check out the track entitled Mercenary. If more laid back/less aggression is more your style, check out the track Crisis. Posted to this site is also 4 part extended track titled NOLMM which has strong elements of Drum and Bass as well as Tribal electronica. As well as the above, Amphlux is working on developing music for a fully VR video game soundtrack, so you can hear the gaming music as it develops.
Finally, full intentions are to keep this site updated with all of the latest releases, from singles to EP to full albums to VG soundtracks.
Amphlux will also be releasing Musicoin exclusives, with one already in the works to be released soon.
Amphlux/AJ Whitehead is the original and sole creator/composer/producer of every track posted. Amphlux only uses legitimate purchased software during production. Software used includes Reason 8 with several Rack Extensions including Ochen Glitch and BuffRe.
Artist of the Week
Hi Guys,
Thanks for the support! I hope to keep you entertained with my music in the future.
Cheers,
Miguel